Pictures: KCSR holds a book fair at Ahl al-Bayt University
01:23 PM | 2022-03-17 573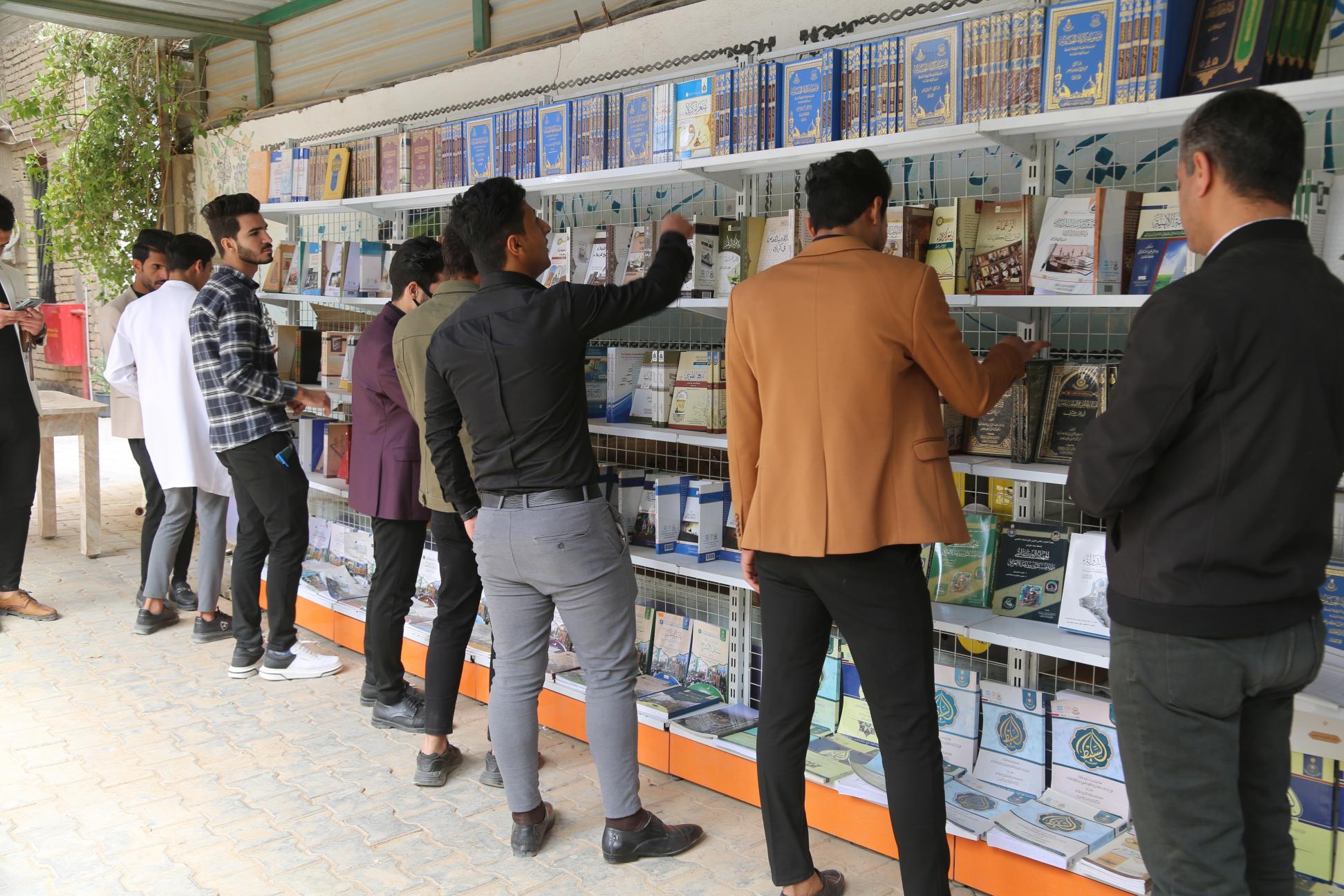 Aiming to spread cultural and civilizational awareness, and in order to shed light on the historical and literary monuments of the holy city of Karbala, the Karbala Center for Studies and Research at the Holy Shrine of Imam Hussein "AS" has held a book fair in the halls of Ahl al-Bayt "AS" University.
Mr. Athar Shakir, the head of the publishing and distribution unit at KCSR, said in a press release, that "The Karbala Center for Studies and Research has sought, since its establishment, to spread the cultural, scientific, intellectual, and cognitive heritage of the holy city of Karbala through documenting and issuing the books and publications concerned with the city and its history."
"The center has participated in the fair with more than 100 volumes in various scientific disciplines, all of which are issued by the KCSR, such as the "Qasr Muqatil", "Sahafat Karbala", "Madinat al-Hussein", in addition to the full issues of the "Al-Sibt" scientific journal, as well as the Karbala civilizational encyclopedia and others," he added.
Shakir pointed out that "The visits made to the fair by university professors, students, and researcher were quite," explaining that the fair will last for 7 days with the possibility of extension for more than that."
In this regard, Mr. Haider Al-Mimar, the head of the activities division at Ahl Al-Bayt University, has mentioned, that "Such cultural and scientific activities have major contributions to spreading cultural and cognitive awareness among university students in particular, and in society in general."
From their part, one of the students at the College of Pharmacy, Ali Saleh, stressed, "It is nice to see such activities inside the university campus, especially the current publications of the Karbala Center, as they contain a lot of important scientific, literary, and historical information about the holy city of Karbala and its scholars, thinkers, writers, and others."