The greatness of the Nawab
01:19 PM | 2021-04-07 192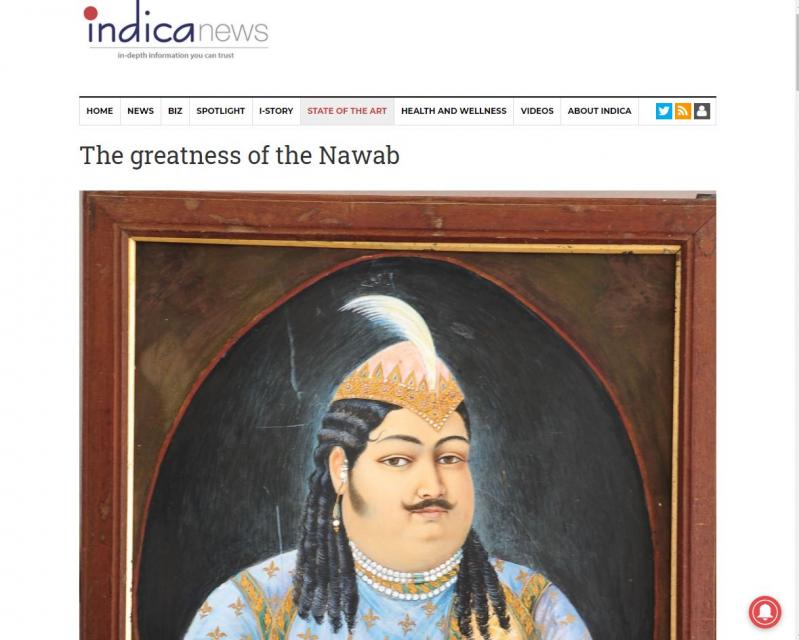 By: Justice Markandey Katju
Tomorrow, 29th March, is Holi, the great Indian color festival. In this connection, I may narrate an event that is recorded in historical accounts
According to Indicanews.com, once in Lucknow in the reign of Nawab Wajid Ali Shah, Holi and Muharram coincidentally fell on the same day. Now Holi is a festival of joy, while Moharram is an occasion of grief.
The Nawab took out the 'tazia' and led a procession from the Bada Imaambara to bury it at Karbala in Lucknow. After burying it he enquired why Holi was not being played. He was told that since it was also the day of Moharram, and Moharram was a day of sorrow for Muslims, the Hindus of Lucknow had decided not to celebrate Holi that year out of respect for their Muslim brethren.
The Nawab then said that since Hindus had shown respect for their Muslim brethren, it was also the duty of Muslims to show respect for their Hindu brethren. Saying so he announced that Holi would be played the same day all over his kingdom of Avadh by all, and he was the first to start playing Holi.
Holi was played by all Indians, not just Hindus, throughout the Mughal era and even thereafter. It was only due to the wicked divide and rule policy of the British that Holi was branded as a festival of Hindus alone, and some Muslims stopped celebrating it.
I appeal to all people living in the Indian subcontinent ( which includes Pakistan and Bangladesh ) to celebrate Holi this year and thus give a rebuff to the communal elements which seek to divide us.
* Justice Markandey Katju is a former Judge, Supreme Court of India, and former Chairman, Press Council of India. The views expressed are his own.