Settlement and Population Composition in Karbala during the Ancient Times
11:41 AM | 2020-12-13 312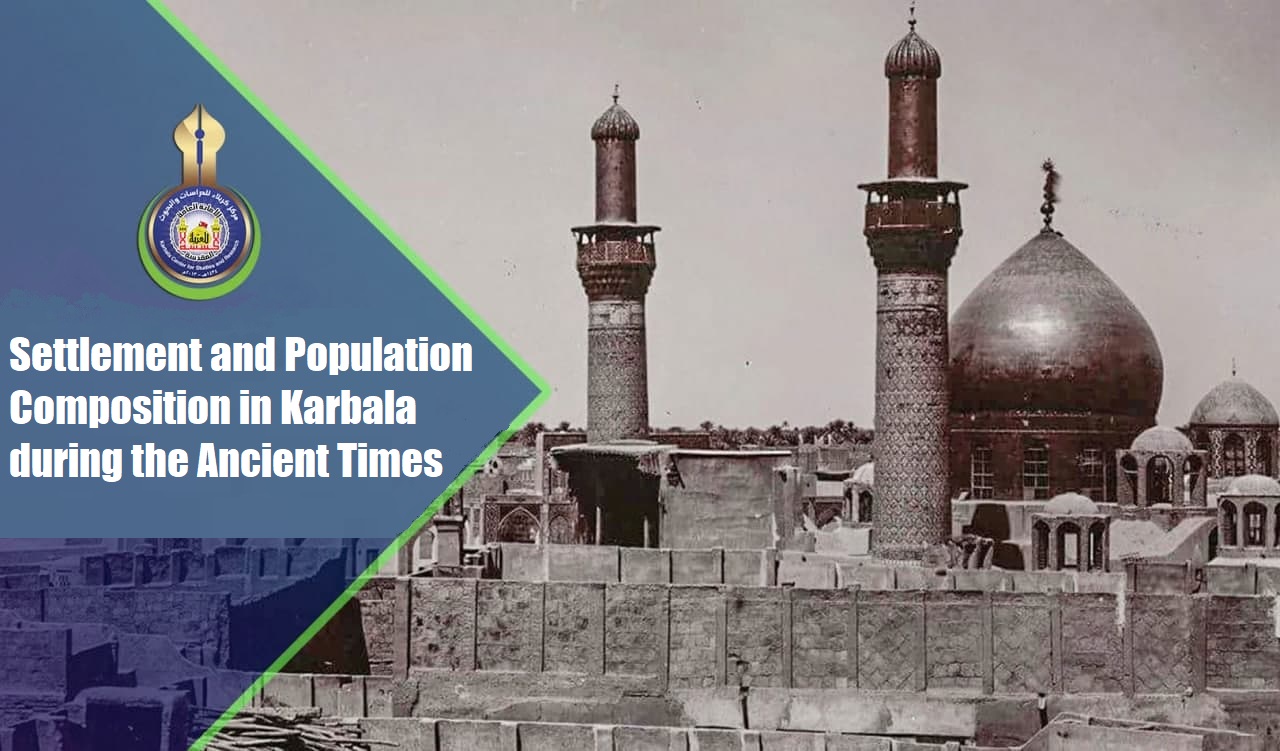 The settlement for any human group requires the availability of stability factors such as moderate climate, water resources, and fertile land. The availability of these factors will be a crucial for settlement and reconstruction of any geographical area.
If we take a quick look at the location of Karbala, the city's location on the outskirts of the eastern desert, its occupation of the western part of the alluvial plain, and the abundance of water represented by the Euphrates River and the irrigation channels branching from it, are all factors encouraging stability in Karbala.
Although the archaeological evidence indicates the existence of settlement in the city, yet the nature of this settlement and its clear appearance was only in the second millennium BC. during the ancient Babylonian state in 1894 BC, where historical texts indicated that Karbala was in the ancient Babylonian era one of the villages belonging to Babylon. In light of this information, we can say that the Amorites, who were a group of tribes came to Mesopotamia from the Arabian Peninsula, were representing the first human groups that settled in Karbala.
Moreover, some researchers believe that the settlement in Karbala by the Peninsula tribes dates back to earlier periods than that when the Akkadians came to Mesopotamia from the Arabian Peninsula, they made their first point of settlement in the sedimentary plain of Karbala, which represents the plain adjacent to the Arab desert, but this opinion cannot be considered due to the lack of written evidence. We may consider the Akkadian presence therein was a temporary phase, because upon the arrival of the Akkadians, the Babylon had not existed, where the Amorites were the first to settle there, which was in the city of Mard, whose ruins are located in the north of the in the Saniyah sub-district, Al-Qadisiyah governorate, as they then left the aforementioned city later and took Babylon as their capital.
Source:
Mawsueat Karbala Al-Hadharia "Karbala Civilizational Encyclopedia".
A publication of Karbala Center for Studies and Research
Department of Ancient History.
Vol. 1, Pg. [71-74].