Thousands observe 7th Muharram rituals in Kashmir's Srinagar 
01:58 PM | 2022-08-07 694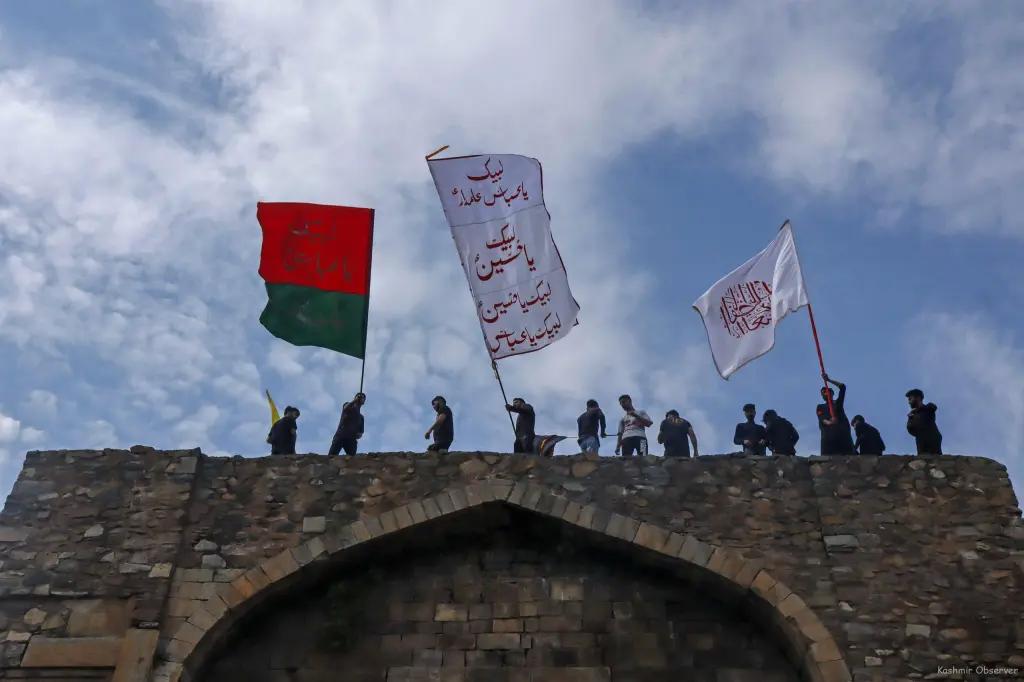 Srinagar: Thousands of people joined the traditional 7th Muharram procession in the old city of Srinagar on Saturday with mourners marching with Alam Sharif in the expression of solidarity with the ideals of Imam Hussain who sacrificed his life along with his kith and kin in the deserts of Karbala to uphold the banner of truth and justice.
The procession started from Bot Raj Mohalla situated on the foothills of Koh-e-Maaran after noon prayers and culminated at Imambargah Hassanabad in the late evening. The procession preceded a majlis at Bot Raj Mohalla which was addressed by Maulana Masroor Abbas Ansari, head of Ittehadul Muslimeen.
With thousands of black-clad mourners waving black, red, and yellow flags, symbolizing mourning and resistance formed a massive procession that passed through Kathi Darwaza and Rainawari before culminating at Hassanabad.
Waving flags of mourning and resistance procession passed through Kathi Darwaza and culminated at Hassanabad.
Mourners reciting Nouhas and chanting slogans like Labayk Ya Hussain and Hai Hamari Darsgah, Karbala, Karbala were served with refreshments on the way by members of the Sunni community who had set up a number of Sabeels along the route.
Massive security presence was witnessed in the area with police and paramilitary personnel deployed in strength.