Karbala's Lake Razzaza at risk of drying up
01:50 PM | 2021-10-13 621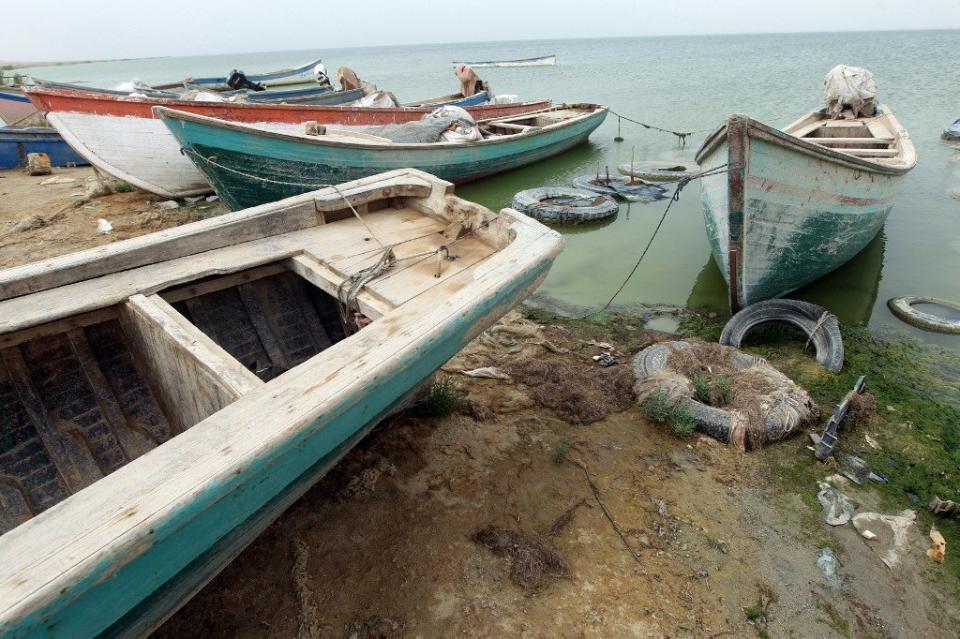 Rising temperatures and mismanagement are contributing to water insecurity and could lead to environmental crises, Middleeasteye.net reported.
Iraq's Lake Milh, also sometimes referred to as Lake Razzaza, is located west of Karbala and once attracted thousands of people for day trips. However, the lake now resembles deserted land after a dramatic drying up of its waters.
Fed by the Euphrates River, rainfall, and groundwater, Lake Milh once helped provide a livelihood for Iraqis living nearby. But as it disappears, the local economy is starting to shrink with it, with tourism particularly affected.
The lake is now littered with washed-up fish and abandoned fishing boats with tourist numbers slowing down to a trickle.
Regional water policies have contributed to the declining water levels in the lake, with many blaming the slowing flow from the Euphrates River, which is in turn caused by dams further upstream in Turkey.
According to Aoun Thyb, a member of the advisory board for the country's Ministry of Water Resources, in the 1990s, the Iraqi Ministry of Agriculture tried to launch a project to farm sea fish, but it failed, indicating the lake was dead.
Iraqi officials have also stated that the shrinking of the lake was due to the frequent droughts Iraq has been experiencing in recent years, and which could continue until 2026.
Efforts to rescue the lake are further complicated by significant levels of pollution present in its waters.