The Landmarks and Milestones at Al-Imam Hussein's Path
11:06 AM | 2020-02-08 478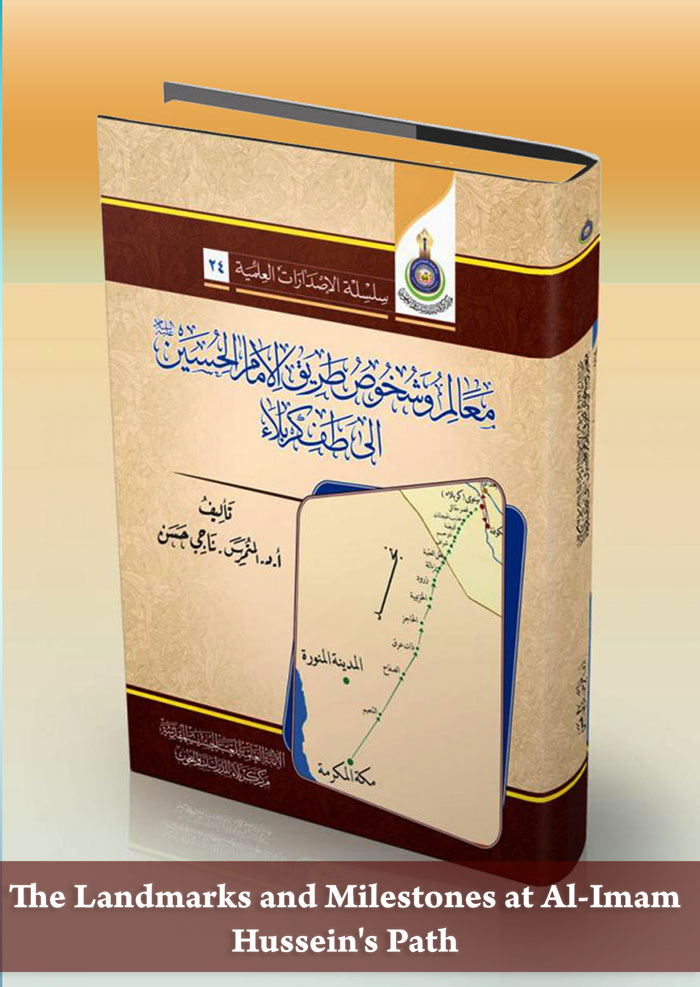 The Karbala Center for Studies and Research has recently published the book entitled "The Landmarks and Milestones at Al-Imam Hussein's Path to the Taff area of Karbala" by author (Dr. Naji Hassan).
The whole book speaks of the journey of Imam Hussein (peace be upon him) from Mecca to the holy city of Karbala, that reform journey that became the base of the eternal Husseini revolution.
In this book, it was focused on the landmarks passed by Imam Hussein (pbuh) and his convoy family and companions, with details of each landmark in terms of duration and events that accompanied it.
The book consists of (72) titles of Al-Hussein's immortal movement through the landmarks he passed, until his martyrdom on Ashura day at the Taff area in Karbala.
The KCSR extends thanks and gratitude to the generosity of Dr. Haider Al-Karbalai for donating the full printing expenses.