Announcement
09:45 AM | 2022-08-31 637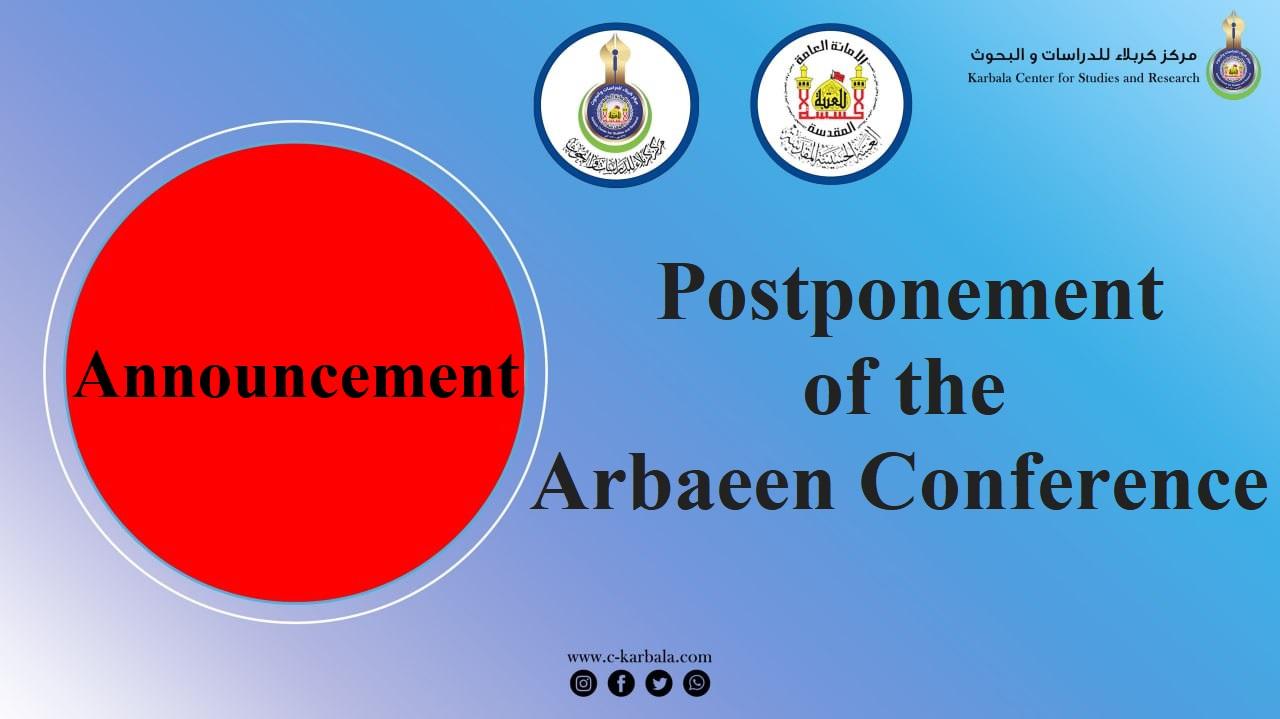 The Karbala Center for Studies and Research regrets to announce that the "6th International Scientific Conference of Arbaeen Pilgrimage, which was scheduled to be held at the holy shrine of Imam Hussein "PBUH" on 3-4 September 2022 has been postponed until further notice.
It was a difficult decision to postpone this annual major event because of the current circumstances faced by our beloved country.
We understand that this change may cause great inconvenience for researchers and other invitees. We are sincerely sorry as this is the first time we witnessed such circumstances beyond our control.
The new date will be declared very soon, hoping this postponement of the event will not harm our deep and brotherly relationship with our partners around the world.
For further queries, everybody is welcome to contact the KCSR via its email or social media platforms.