"Education in Karbala"... a new scientific publication issued by the KCSR
02:34 PM | 2022-06-12 513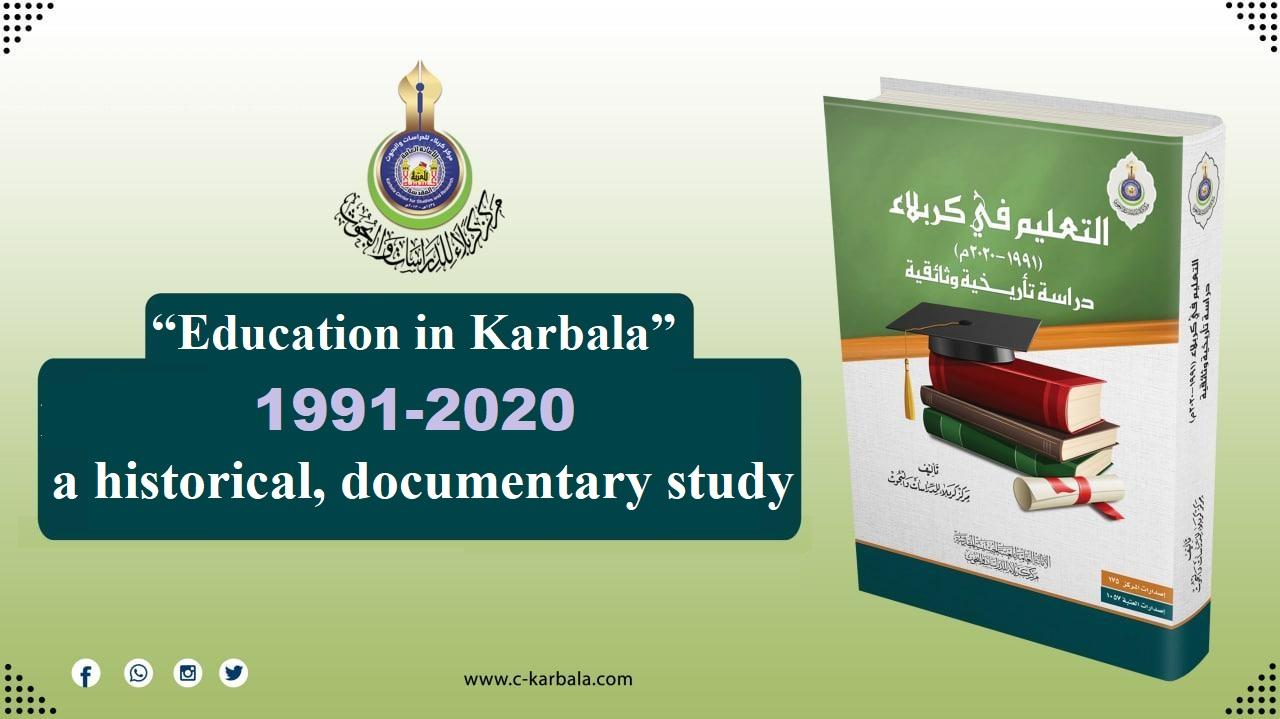 On Thursday, June 9, 2022, the Karbala Center for Studies and Research at the Holy Shrine of Imam Hussein, announced the publication of a new scientific achievement titled "The Education in Karbala 1991-2020 - a historical, documentary study."
Mr. Abdul-Amir Al-Quraishi, the director of the center, said in a press statement, "Education is the cornerstone of the development and renaissance of societies, and one of the main requirements in raising a brilliant generation capable of continuous building and development. There would be no progress in any sector without good education."
"The KCSR decided to designate a space for the education axis in order to protect it from loss, and to make it at the same time, a scientific material that is accessible to researchers and academics about the history of education in Karbala from its early beginnings until the year 2020."
Al-Quraishi added, "The aim of writing this book is to give detailed and accurate information about the history of education in Karbala. This book is a sequel to the first volume about education, which was limited to the year 1991."
He also indicated, "The book was divided into two chapters, the first chapter dealt with basic education in Karbala (1991-2020) containing two sub-chapters. The first one was about kindergartens and primary schools, while the second is dealing with high schools, vocational education, and teachers-preparing institutes. As for the second chapter, it was divided into two sub-chapters, the first one included the study of public university education and for the second chapter, it spoke on private university education (2003-2020)."

It should be noted that the book came with (471) pages attached with books and administrative documents to prove the authenticity of the information, as well as (132) illustrations that included the numbers of schools, students, universities, and colleges.