The Shabak ethnic group in a new publication by KCSR
11:11 AM | 2022-03-31 698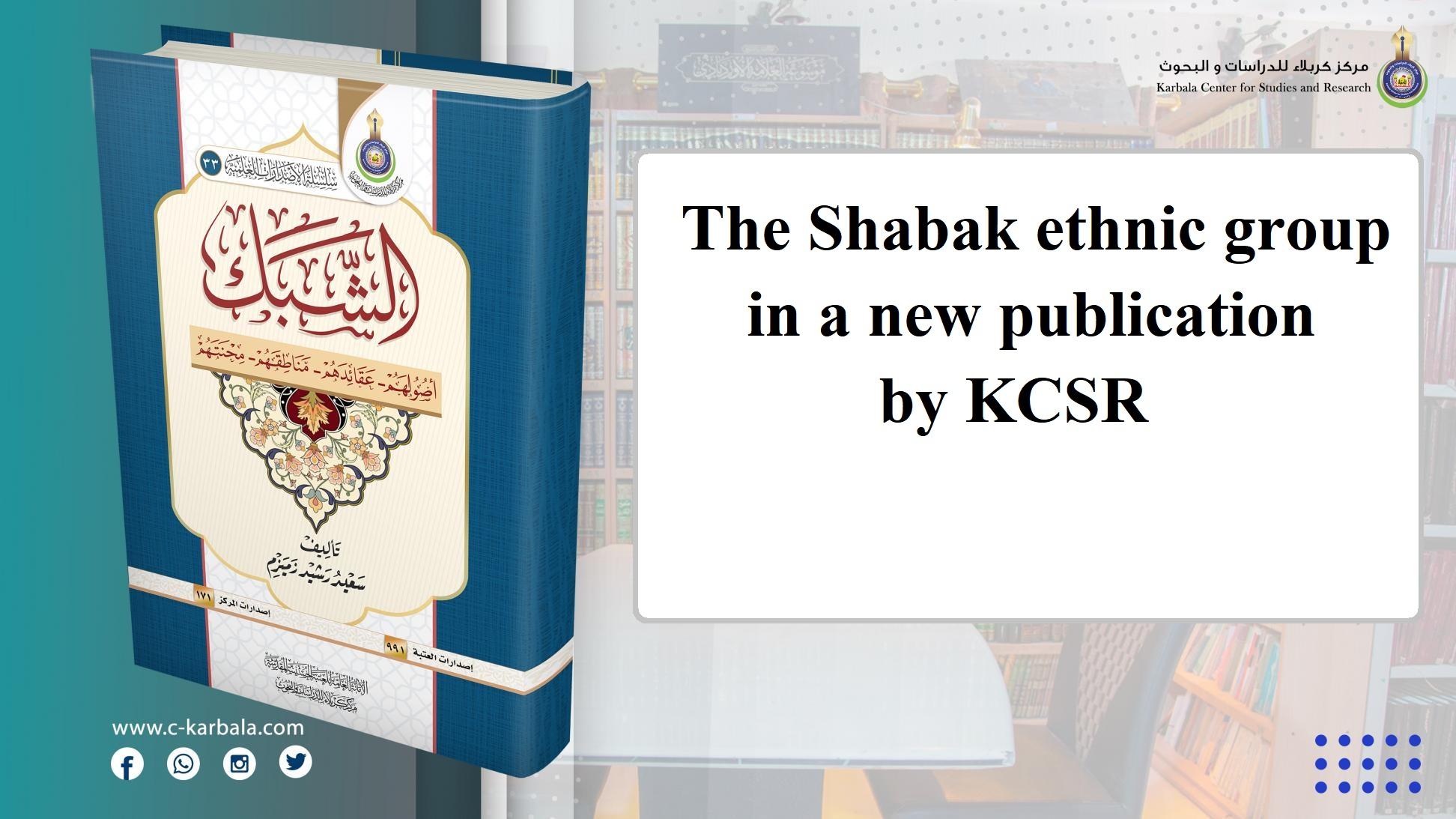 The Karbala Center for Studies and Research at the Holy Shrine of Imam Hussain "AS" has recently published a titled "Al-Shabak… Their origins, beliefs, and regions" by the author "Saeed Rashid Zmaizim."
The 112-page book included the origins, doctrine, customs, traditions, and clans of the "Shabak" ethnic group, an overview of the Shabak men, thought, and books issued by them, as well as the history of their struggle against the former Baathist regime, Al-Qaeda terror group and finally ISIS.
The book also clarified the role played by supreme religious authority in providing a helping hand to this prosecuted ethnic group.
The author then published personal meetings he has held in this regard and an illustration of the articles published about the Shabak.
This publication can be requested from the library of the Karbala Center for Studies and Research located in the Al-Baladiyah neighborhood across the street from the Iraqi Teachers Syndicate, Karbala branch.