KCSR's scientific mission concludes the sixth phase of the project "Tracing the path of Imam Hussein"
01:26 PM | 2021-11-21 453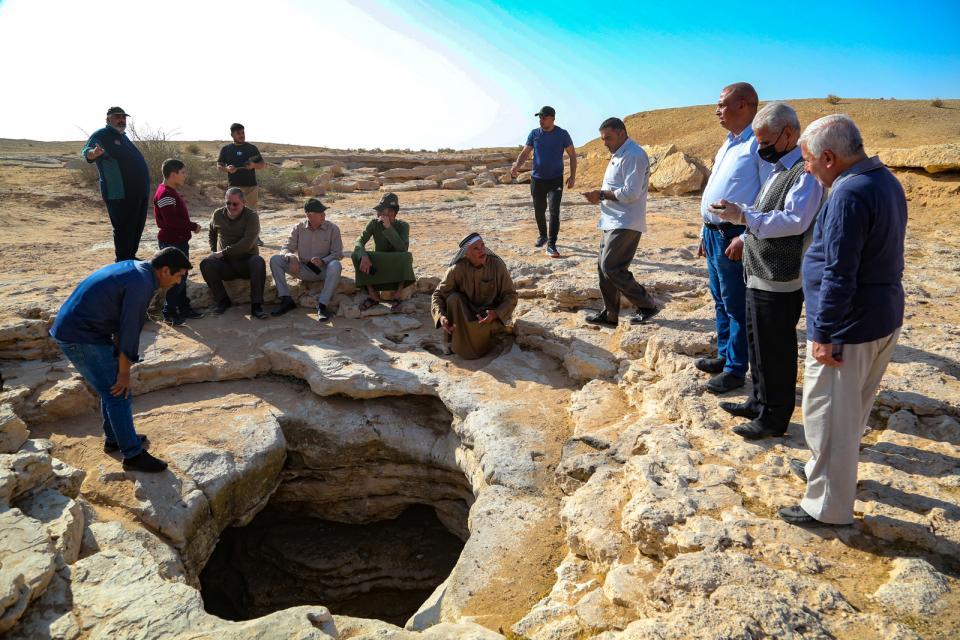 On Friday, November 19, 2021, the scientific mission of the Karbala Center for Studies and Research at the Holy Shrine of Imam Hussein "AS" has concluded the sixth phase of the project "Tracing the path of Imam Hussein" inside Iraqi territory.
Mr. Abdul-Amir Al-Quraishi, the director of the KCSR, stated, "The main objective of the project is to document the path made by Imam Hussein, "peace be upon him", from the edge of the Saudi border to the holy city of Karbala."
He added, "The center's scientific mission concluded the sixth phase of the project, which included a visit to the villages of Al-Rahima, Al-Juffair, and Suwaija, which are located within the municipality of Najaf Governorate, in the presence of a group of academics, researchers and writers specialized in geography and other geological sciences."
The scientific trip which was headed by Al-Quraishi, Prof. Dr. Nathir Jabbar Al-Hindawi, the scientific associate, and members of the advisory board, like Dr. Mahdi Wahhab Nasrallah, and Dr. Zuhair Al-Jawahiri, included a field tour in which specialists used the Ground Penetrating Radar "GPR" to examine the soil, as the results of the examination showed that the area is one of the most important the sites that Imam Hussein "AS", him, passed through during his march towards Karbala.
It is worth noting that the Karbala Center for Studies have completed the fifth phase of the project on October 22, 2021, which included locating the site followed "Atheb Al-Haganat" to end the controversy among specialists about its true location according to extensive field and scientific studies. The center's scientific mission will continue to track the other locations, which is located within the administrative geographical area of ​​Karbala Governorate.