Potato harvest has started in Iraq and Kurdistan region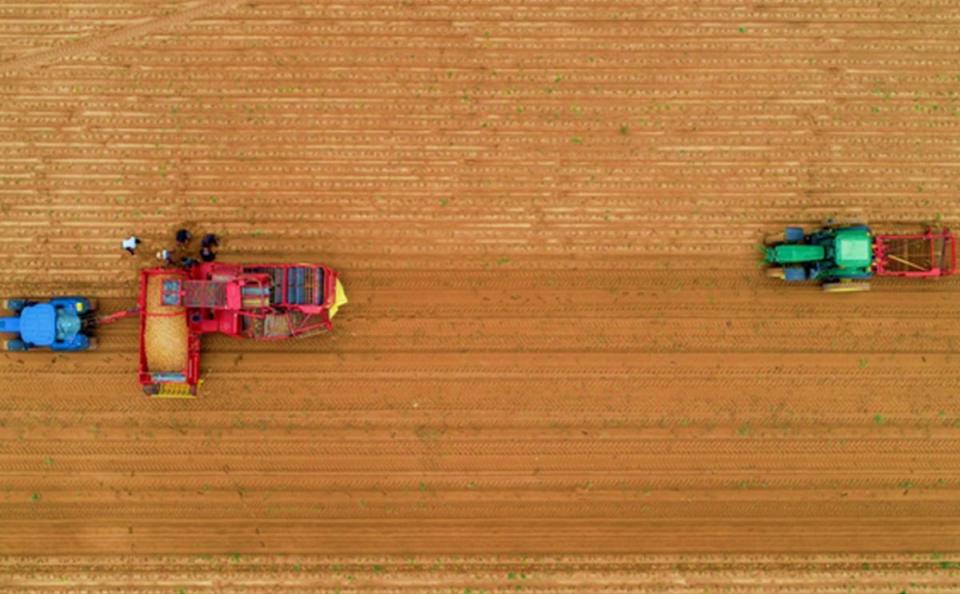 As the potato harvest in Iraq has started, staff of the Beirut Erbil Potato Processing Company - known for their potato chip brands Mito and Mr. Krisper - are working hard in various regions of Iraq from Karbala to Diyala to Al-Rabiah, Dohuk, Erbil and beyond.
BEPP has imported seed potatoes from well-known global sources and is the exclusive distributor for several international companies such as such as Agrico, IPM, The Potato Company (TPC), Norika and Meijer Seed potato. The company imported 14,000 tons of seed potatoes belonging to these companies.
More than 7000 tons are distributed annually in the Kurdistan Region, including 4000 tons of seed potatoes planted for use by processing companies (Potato chips and French fries).
As reported on potatopro.com¸ the company cultivates its fields geographically distributed over the entire area of Iraq. It uses the latest agricultural mechanization tools, like planting machines, fertilizer machines, harvesting machines, huge bag filling machines and box fillers.