Pakistan shares draft agreement with Iran, Iraq, Syria
10:37 AM | 2021-06-08 667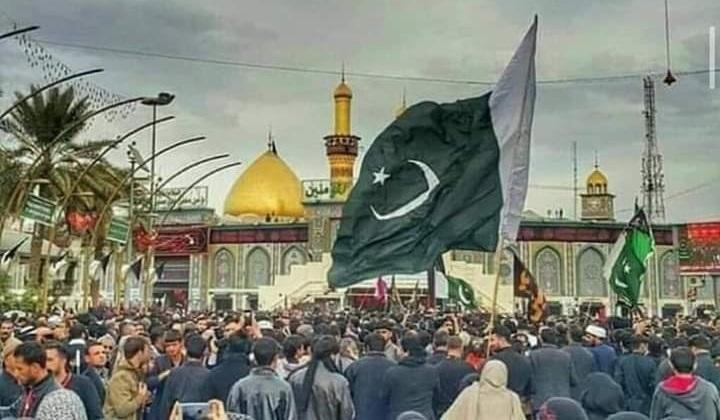 After approval from the federal cabinet, Pakistan has shared a draft agreement under New Zaireen Management policy to the governments of Iran, Iraq and Syria for implementation.
Highly credible sources told The Nation that before sending the copies of the draft agreement with these governments, top officials of the Ministry of Religious Affairs and Foreign Office held consultations with respective governments and subsequently the draft agreement was sent to these countries. After approval from the respective governments, it would come into force.
Under the policy approved by the federal cabinet, all tour operators would be registered with the Ministry of Religious Affairs and would get a license for running the travel company for zaireen to Iran, Iraq and Syria. Under the policy, ferry service is also being launched from Karachi and Gwadar to Iran and Iraq and relevant communication with the Ministry of Maritimes in Islamabad has been completed. The governments of Iraq and Iran did not object to the ferry service from Pakistan.
The sources said due to security reasons, road travel would be gradually minimised and passengers would be shifted to ferry service, which would be cost effective and safe as well. Under the policy, it would be difficult to commit fraud with zaireens by the tour operators, in case such practice is done, the license of the operator would be cancelled. A tour operator would provide complete package to zaireen including food, transportation and accommodation.
Foreign Minister Shah Mehmood Qureshi during his recent visit to Iraq had taken up the matter with Iraqi Interior Minister who assured full cooperation from his government in this regard.
The Ministry of Foreign Affairs of Pakistan has started working on establishment of consulates in Iraqi cities of Najaf Ashraf and Karbala to facilitate PAKISTANI zaireen throughout the year.