BIOGRAPHY: AYATOLLAH AL-SAYYID ALI AL-HUSEINI AL-SISTANI -Part I-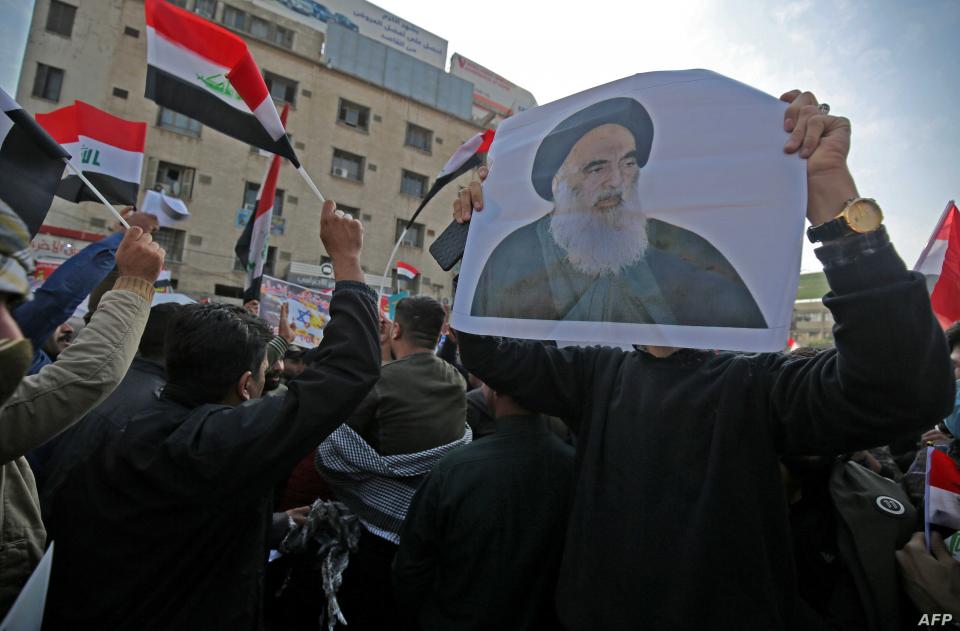 26 MAY 2021
POSTED BY SAM FIELD Second in a series of World Religion News articles on great religious leaders of our time.
Introduction
When Pope Francis recently made a historic three-day trip to Iraq, the birthplace of Abraham, the forefather of Judaism, Christianity and Islam, the pontiff considerably broadened his objective of improved relations with Muslims by traveling to the city of Najaf to meet Grand Ayatollah al-Sayyid Ali al-Husayni al-Sistani, an influential and moderate cleric of Islam's minority Shiite (or Shia) branch of Islam.
Beyond the enormous interfaith implications of an unprecedented meeting between the leader of the world's 1.2 billion Roman Catholics and the spiritual head of millions of Shiites across much of the Middle East, there was another reason why the Pope's visit captured the popular imagination.
The 90-year-old al-Sistani is famously private, known for his modest way of life and profound devotion to learning. Born and raised in Iran, the spiritual leader has lived for decades in a rented house in a narrow street culminating in the Imam Ali shrine, one of Shiite Islam's most venerated sites.
When Pope Francis, who is six years younger than al-Sistani, arrived in a bulletproof Mercedes and walked a few yards to the Muslim cleric's house, he was accorded a rare honor: al-Sistani stood to greet Francis at the door of his sparsely furnished room, abandoning for once his usual practice of receiving guests while seated.
Besides underscoring al-Sistani's humility, the respectful gesture pointed to his readiness to help Francis achieve a key goal: the protection of Iraq's long-beleaguered Christian minority, which has suffered severe atrocities in recent years at the hands of Islamic State terrorists.
As a Shiite, al-Sistani is hardly a stranger to persecution. For centuries, his minority sect has been caught in a sectarian war with extremists from the majority Sunni faction. Iraq's Shiite majority endured decades of autocratic rule under a Sunni, Saddam Hussein, who was driven out of power only when the U.S. invaded Iraq in 2003.
Despite injustices heaped on Iraq's Shiites, however, one of al-Sistani's greatest achievements has been to prevent his people from avenging Sunni extremist attacks, which were particularly pronounced in the immediate aftermath of the 2003 U.S.-led Iraq War.
It is a measure of al-Sistani's wisdom and political acumen that Iraq's Shiites have largely heeded his warning not to fall into the trap of sectarian conflict. It is much better, he has always counseled his co-religionists, to seek power through democratic means, thereby peacefully establishing majority rule in a region teeming with despots and dictators.