Books about Karbala... 'The Murder of Al-Husayn'
10:54 AM | 2021-02-10 214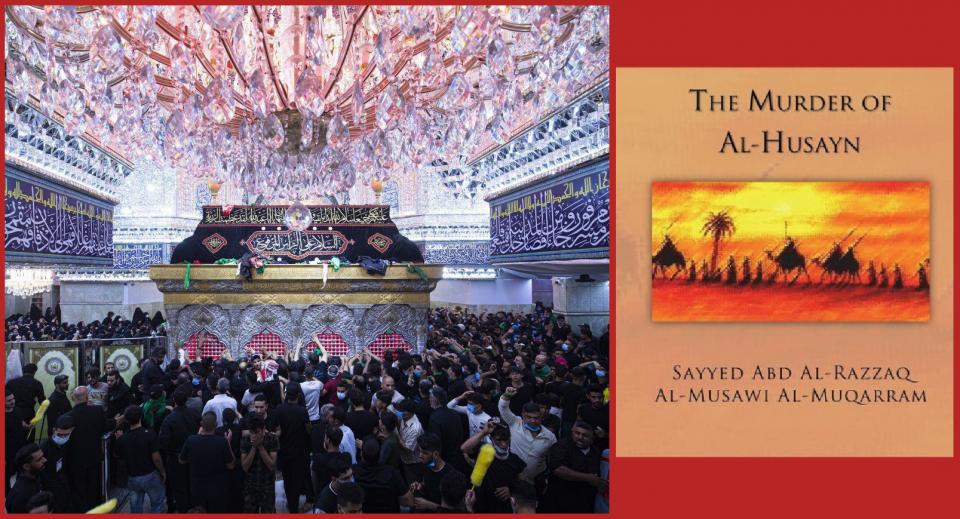 By Sayyed Abd Al-Razzaq Al-Musawi Al-Muqarram (Author)
This book contains the best compilation of the authentic events that occurred before, during and after the Battle of Karbala. The author thoroughly purged history books and selected the most reliable narrations in order to construct a clear image of Al Husayn's Holy uprising. Sayyed Abd Al Razzaq examined each and every narration and strictly rejected whatever contradicted logic and basic commonsense.
This book is composed of an exquisite and intellectual introduction, followed by the story of Karbala. In this book, Sayyed Abd Al Razzaq documented the details that pertained to Ashura sequentially.
Books about Al Husayn and his uprising are numerous, but none rival this in value and accuracy. After he carefully investigated a wide selection of historic sources, Sayyed Abd Al Razzaq depicted the tragedy of Karbala and presented it to readers with very little elaboration.