The Representative Of Supreme Religious Authority Condemns The Murders Committed Against Yazidi Women And Iraqi People, Calls For Iraqi Government And International Organizations To Intervene
07:16 AM | 2019-03-02 947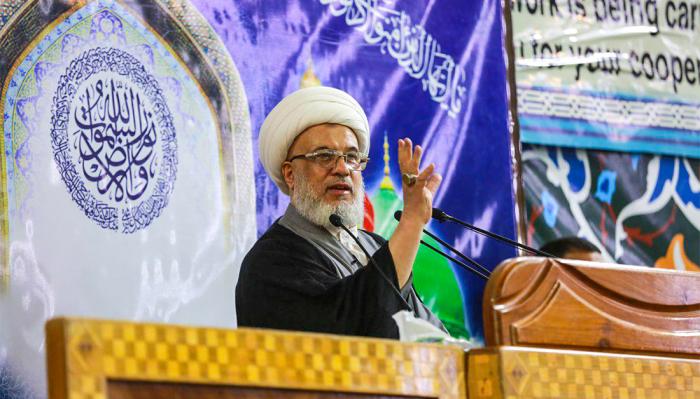 The representative of the Supreme Religious Authority, Sheikh Abdul-Mehdi Al-Karbalai, condemned the murder of the Yazidi women who were captive by ISIS in Syria recently, and demanding the Iraqi government and international organizations to document the crimes committed by ISIS terror group.
Al- Karbalai said, during Friday's sermon at the holy shrine of Imam Hussein "peace be upon him" on March 1, 2019, that "Words fail to condemn such brutality and savagery that we haven't witnessed something like it in our time."
He expressed solidarity with the Yazidi community, calling on the Iraqi government and the international organizations to "Document ISIS crimes and prosecute the perpetrators."
The representative of the Supreme Religious Authority also condemned the murder of Iraqi citizens by ISIS militants in Al-Nukhaib desert and in Al-Tharthar lake, few days ago.
Al- Karbalai called on the Iraqi government to take necessary actions to avoid such attacks in the future, and to track down the remaining ISIS militants to stop them from destabilizing the safety and security of Iraqi areas.