Pictures: Quranic Sciences Course Concludes in Karbala
10:42 AM | 2021-10-26 229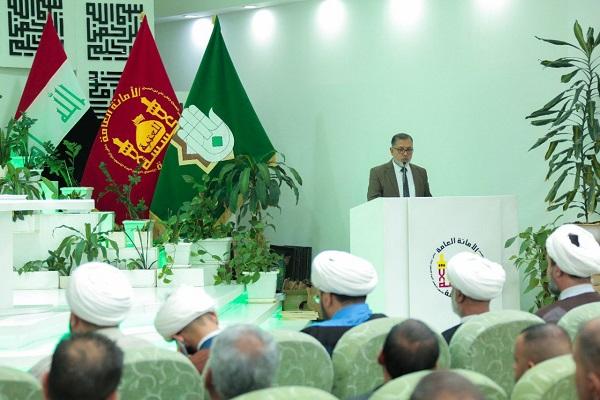 A course on Quranic sciences and Tafseer (interpretation) concluded in the holy city of Karbala, Iraq, with a graduation ceremony for the participants.
At the ceremony, 150 men and women who took the course and successfully passed the examinations received certificates of attendance, Qafqn.org reported.
The specialized Quranic course was organized by the Dar-ol-Quran Center affiliated to the custodianship of the holy shrine of Abbas Bin Ali (AS).
According to Sayed Murtaza Jamaleddin, the center's director, the course, which was the first of its kind in Iraq, took two years to complete.
The participants were tested on the lessons four times at the end of each term, he noted.
Jamaleddin also said that five top participants were honored at the closing ceremony.
Quranic activities have significantly developed in Iraq since the 2003 overthrow of former dictator Saddam Hussein.
There has been a growing trend of Quranic programs such as competitions, recitation sessions and educational programs held in the country in recent years.