Administrative Borders and the Area of ​​the Karbala District and Its Annexes In 1876 AD
01:39 PM | 2020-12-01 411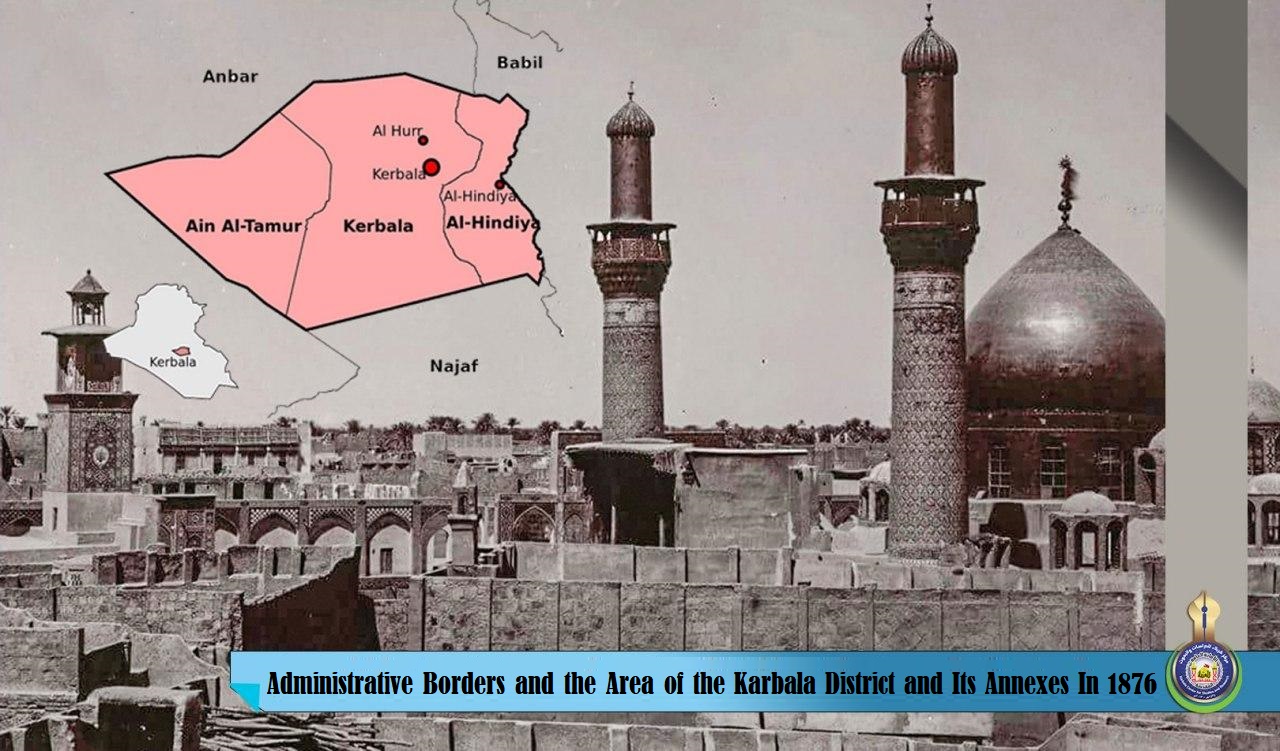 The Karbala district is located within the state of Baghdad during the Ottoman era, it was bordered on the northwest by Al-Dulaim sub-district, on the north by the Al-Kadhimiya sub-district, on the east and southeast by the Diwaniyah district, and from the west and southwest by Badiat Al-Sham desert.
As for the administrative borders of the Najaf district, it is bordered on the north side by the Karbala district, on the east side by Al-Hindiya district, and Al-Shamiya sub-district, one of Al-Diwaniyah sub-districts, and from the south and west with Al-Shamiya desert.
Whereas, the northern administrative borders of Al-Hindiya were the Karbala district, from the east, the Hilla district, the south and southeast, Al-Shamiya sub-district, and from the south and west the Najaf district.
As for the area of ​​the Karbala district and its administrative annexes, it was between the seventies and the end of the nineteenth century AD, as demonstrated in (Fig. 1).
It is noticed on the aforementioned figure that the establishment of Al-Razazah sub-district was at the expense of the Al-Najaf and Al-Hindiya districts, as an areas of ​​(3000) and (2000) km2 were deducted from Al-Najaf and al-Hindiya districts respectively in order to form this subdistrict.
Source:
Mawsueat Karbala Al-Hadharia "Karbala Civilizational Encyclopedia".
A publication of Karbala Center for Studies and Research
The Historical Ax, Department of Modern and Contemporary History.
[Vol. 2, Pg. 473-475].