Bangladesh: Mourning ceremony on the anniversary of demolishing the shrines of Prophet Muhammad's family in al-Baqi Cemetery
12:48 PM | 2022-05-11 493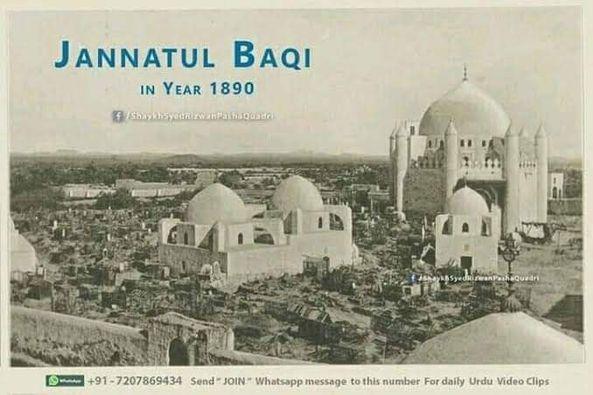 The "Karbala Markazi Imambargah", a Shia Ishna Ashari Islamic Centre in Bangladesh's district of Mirpur has organized an event on the anniversary of demolishing the holy shrines of Prophet Muhammad's family 100 years ago in Medina's al-Baqi Cemetery.
The Islamic Centre said in a statement, that a discussion & protest rally against tyrant Ale-Saud who demolished the Holy Shrine of Bibi Fatema Zehra (as) hundred years back. MAY Allah grant our want for reestablishing the Rawza e Mubarak.
To mark the Black day of the History - "INHEDAM E JANNATUL BAQI" [Demolition of the tomb of Hazrat Fatima (SA) at Jannatul Baqi] by the tyrant ruler of Arab, a seminar followed by a Protest Rally to be held at Karbala Markazi Imambarga Mirpur on Monday, 9th May 2022 at 7.30 pm.