Egypt's Al-Azhar Grand Mufti to visit Ayatollah Sistani in Iraq
10:08 AM | 2021-10-20 502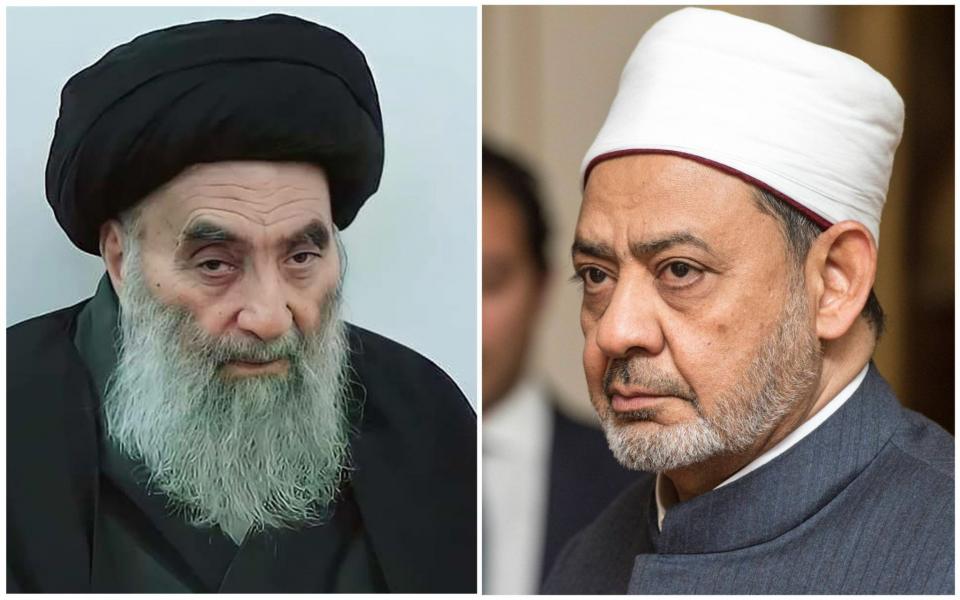 The Grand Mufti of Egypt's Al-Azhar will make a historic visit to the holy city of Najaf in Iraq early next month, where he is expected to meet with the Grand Ayatollah Ali Al-Sistani, Iraqi sources said on Tuesday.
Ahmed Al-Tayyeb is set to meet Grand Ayatollah Ali Al-Sistani and visit Shia shrines in the holy cities of Karbala and Najaf, as well as meet with other prominent Shia scholars, Iraq sources told Arab Post.
Al-Azhar has confirmed the visit and "we are preparing for it", the outlet cited a prominent Iraqi cleric as saying.
"An itinerary has been scheduled for the planned visit, which will begin with a meeting with Grand Ayatollah Ali Sistani, followed by a prayer at the Holy Shrine of Imam Ali," the source added.
Last month, Tayyeb said he will be visiting Baghdad, Mosul and Erbil as part an Iraq trip.
Tayyeb, who was appointed as Grand Mufti of Al-Azhar in 2010, had expressed a lot of interest in strengthening Islamic inter-sect relations.
In 2016, he issued a fatwa, or Islamic ruling, calling Shia the fifth school of Islam and seeing no problem with conversion from Sunni to Shia Islam.
Al-Azhar is the highest scholarly institution for Sunnis. Iraq's holy city of Najaf holds the oldest and most prominent Shia seminary.