India gets its first gate dedicated to Karbala martyrs
09:17 AM | 2021-10-19 657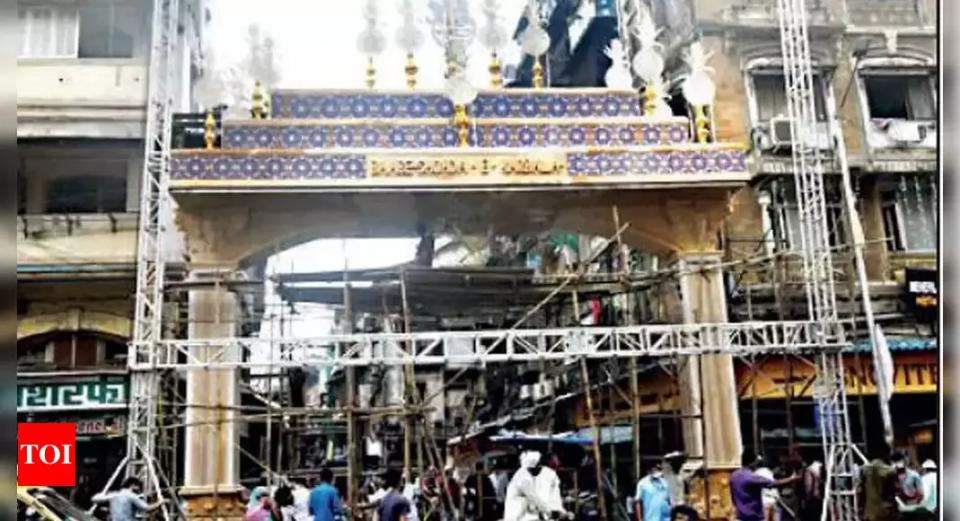 The busy Hazrat Abbas Street in in Dongri that houses Khoja Shia Isnashari Jamaat and its Jama Masjid has just added another jewel to its crown. It has got Baab-e- Shohda-e-Karbala, India's first gate commemorating the martyrs of Karbala. Timesofindia.com reported.
Prophet Muhammad's grandson Imam Hussain, along with 72 companions, including some family members, were massacred at the Battle of Karbala (Iraq) in 680 CE by the army of Ummayad king Yazid.
During Muharram, the Dongri street turns into a 'mourning zone' with hundreds of Shias flocking to it. "Locals had been demanding for long to have a gate at the mouth of this street. Besides paying tribute to the martyrs of Karbala, this gate also beautifies the lane and will become an important landmark of the locality," said local MLA Amin Patel who funded the construction of the 28-fthigh and 31.5-ft-wide gate. "We wanted a structure that could last centuries and also become an important landmark on Mumbai's pilgrimage-tourism map," he added.
Martyrdom gate to 'last for over 200 years' Architects Aadil Shakir Lokhandwala and Haque Mohd Musaib Abdul Mohammed were engaged to execute the plan.
Local MLA Amin Patel, corporator Javed Juneja, president of World Federation of Khoja Shia Isnashari Muslim Community, UK, Shaikh Safdar Jaffar, the Jamaat's India president Safdar Karmali, among others, attended the gate's inauguration on Monday.
For eight months, artisans in Makrana (Rajasthan) hand- carved Jaisalmer stones to prepare the pillars and slabs.
"Apart from yellow Jaisalmer stones, we have used Italian marble, blue stones and mother of pearls which collectively give the structure a majestic look. The gate is a blend of Persian and Mughal style of architecture," said Lokhandwala.
He added that it will last for over 200 years and brave storms, scorching sun and heavy rains. Many Shias felt there could not have been a more appropriate place than this to put up the gate that commemorates the martyrs of Karbala. "This street has always been associated with the Shia sentiments because of the Jamaat, Jama Masjid, the Imambada and Mehfil-e-Shah- e-Khorasan, another sacred Shia site. In the next lane is Kesar Baug, which sees a huge crowd of mourners in Muharram. I am glad this gate has come up here," said Karmali.
General Secretary of All India Shia Personal Law Board Maulana Yasoob Abbas confirmed, "It is the first gate in the country dedicated to the memory of Karbala martyrs". "They have done a great job. Generations will remember it," Abbas said.
Even the Sunnis are enthused. "Every Muslim, Shia or Sunni, is emotionally attached with Imam Hussain and his family members who suffered so much at the hands of Yazid and his army. This gate will serve as a tribute to the martyrs and keep reminding us of the truthful path Imam Hussain showed. He fought for justice and peace and the gate will remind us of all of those principles," said senior Sunni cleric and spiritual leader Maulana Moin Ashraf Quradri (Moin Mian).