Karbala TV among Pakistani's favorite media outlets
01:42 PM | 2021-08-16 530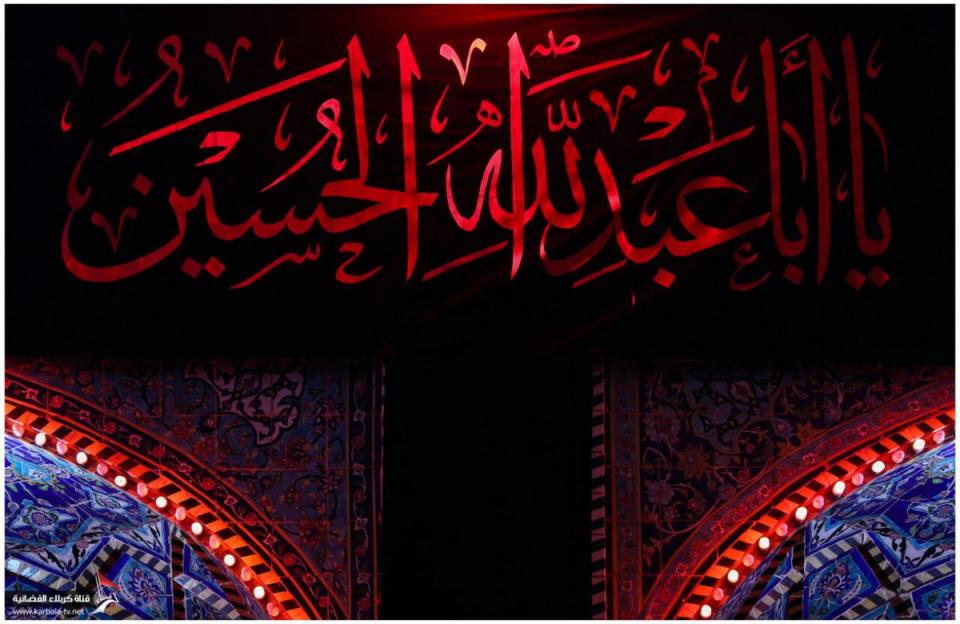 The market around Regal Chowk in Karachi has a surprising surge in dish antenna sales these days, something one wouldn't have normally expected during Muharram. But the market activity is an indicator of technology-driven changing social patterns, Dawn.com reported.
"There are dish networks available here for receiving channels from Iran and Iraq," explains Syed Murtaza Gheblehzadeh, a young Shia banker. "Favourites during this time include channels of the Islamic Republic of Iran Broadcasting (IRIB), Karbala TV of Iraq and the UK-based AhlulBayt channel of Iraq. These channels are there all year round, of course. But they are more specifically tailored to Muharram."
Despite the issues of language, more and more of the faithful are excited, it seems, by the chance to witness the commemorations of the holy month from Iran and Iraq.
Majalis [congregations] and other soz-khwani [eulogy recitation] sessions are also available online on websites such as Azadari.com. "These may not be live but are recent uploads, which people can screen in their homes," says Gheblehzadeh.
But it isn't like technology is making its first impact on religious rituals or is only being used while staying at home. There were and still are people going to gatherings and Imambargahs have been using technology in the form of microphones, speakers, live feeds on big screens, etc for a while.
"Due to space constraints even at the bigger Imambargahs, we have often sat outside in the yard or even in our cars parked outside while attending dars [lecture] sessions," says Gheblehzadeh. "This is nothing new, as it is a practice which began in the 1990s when we also used to park in the empty plots neighbouring Imambargahs. But, yes, now we also have screens in our cars to catch the live feeds," he adds.
Technology is transforming the experience of attending congregations during Muharram
There are also several Whatsapp groups run by maulanas or allamas. It is easy to find and follow your favourite religious scholar on Whatsapp. Similarly, the scholars also have their own Facebook pages, YouTube channels and DVDs as well. So if you are connected online, you can have a host of videos and clips to see you though Muharram.
For example, Gheblehzadeh says Maulana Kumail Mehdavi from Australia used to come to Pakistan quite regularly but, since he has not been able to visit for the past two years, those who want to listen to him now are catching his live feeds from Melbourne.
I am taken back to my own childhood, when there was only one television channel in Pakistan. I remember all the transmissions catering to the first 10 days of mourning for the first month in the Islamic calendar, which marks the anniversary of the battle of Karbala.
The mood would remain sombre even in our Sunni home. Dinners would be served early, after which we kids were expected to go to bed as my mother took her place before the TV which, despite being colour, would stick to sober black, grays and white. Her eyes would brim with tears which eventually ran down her cheeks while she listened to the Dastaan-i-Karbala [Story of Karbala], getting mournful by the day as the narrator shared the day-by-day incidents leading to Ashura. And then she waited for Sham-i-Gharibaan — the Night of Mourning on the 10th of Muharram — with the main majlis by her preferred narrators, some of whose names still ring a familiar bell, for example Allama Rasheed Turabi, and the mournful nohas and the Salaam-i-Aakhir of Syed Nasir Jahan.
A screengrab from a Karbala TV (Iraq) live stream
But in Shia homes, things are quite different obviously. As Abbas Hussain, a friend, tells me, Muharram, especially its first 10 days, are more than just a religious experience.
"The cable television providers also started providing dedicated channels for the month of Muharram along with Muharram packages, especially for its first 10 days. And broadband internet also helped accessing live broadcasts of one's preferred zaakirs [narrators] from anywhere in the world," he says.
"Now out of some 30 homes in one's locality that used to hold majalis, 15 do the sessions on Zoom or Skype. So our elders feel that all this technology and live sessions are taking away the meet-ups and the person-to-person linkages that they used to create during congregations and processions. Therefore, many community leaders are also trying to convince people to stop these practices as missing out on the real thing might lead to weaker social bonds," says Abbas.
"That said, there are certain things that are appreciated, too, such as the technology and virtual experience of visiting the graves of loved ones buried at the Wadi-e-Hussain graveyard situated quite far way in the suburbs of Karachi," reminds Abbas.