Pictures: Ashura's rituals in UK's Birmingham
11:18 AM | 2021-08-14 513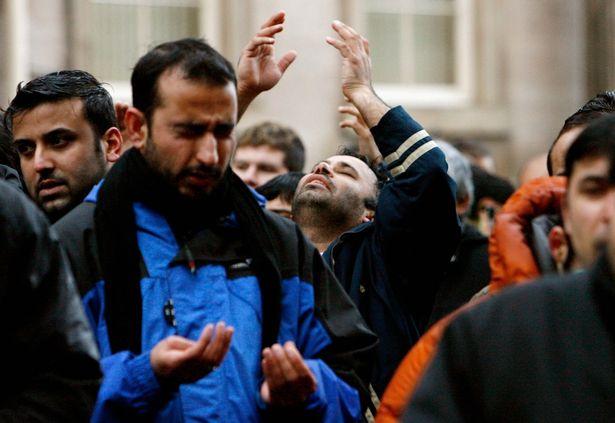 Islamic New Year has started and Muslims are now preparing for one of its first key events, the Day of Ashura.
We are now in Muharram, the first month of the year 1443 and the second holiest month of the Islamic calendar, after Ramadan. It is also one of the four sacred months when warfare is forbidden.
According to Birminghammail.co.uk, Saudi Arabia's calendar had predicted Muharram starting on August 9 but officials revised the date because it was not possible to see the moon on the evening before that.
Birmingham-based Zahid Nawaz, advisor on moonsighting and diversity board member of the British Science Association, said it was notable that Saudi officials adjusted the date rather than relying on what was forecast in their Umm al-Qura Calendar.
He said that in the UK, the crescent of the new moon had been seen on August 9 in Leicester, Cornwall, Southampton and Saltburn-by-the-sea, meaning Muharram's first day was August 10. It was too cloudy in the West Midlands for it to be sighted at the usual observational vantage-points such as Barr Beacon in Walsall.
"We are encouraging home-grown moon sightings here in the UK, rather than imported sightings from Saudi Arabia or elsewhere," he said.
"People should be going out to look for the new moon every month. Not just for the spiritual element of seeing it, which in itself is a profound experience, but also as a religious duty and obligation."
He added that getting more moon sightings in the UK would help build up an evidence base as official British astronomical charts had not been created with religious events in mind.
Ashura is on the 10th day and observed by both Sunni and Shia muslims.
For Shia Muslims, this day took on a sombre new meaning when Muhammad's grandson Imam Husayn ibn Ali - and some of his family and companions - were killed at the Battle of Karbala in 680 AD.
As part of Ashura, many Muslims take part in an act of mourning called matam.
This involves men gathering in large groups on the streets for ceremonial chest-beating.
Some places of worship offer free meals from the 9th to the 11th days of the new month.
Other acts of mourning include Shia lamentations by reading poems called noha, as well as public recitations from the book Rawdat al-Shuhada (Garden of the Martyrs) that tells the tale of the tragedy at Karbala.
Thousands of Muslims usually take part in processions in Pakistan and India to mark Ashura.
Hundreds also traditionally gather in Newbury Park, east London. Dressed in black, they march through the streets in a sombre procession.
In the UK, normally there are processions, including one in Bradford and another in the Balsall Heath area of Birmingham.
This is followed by the annual Matami Juloos, which also takes place in Balsall Heath, within the 40 days of mourning that follow Ashura.
It is also referred to as the Hussaini Procession, because it commemorates the death of Hussain ibn Ali, the grandson of Prophet Muhammad.
In the Urdu language, matami means mourning and juloos means procession.
It's unclear at this stage what will be happening for 2021 because of ongoing fears about the spread of Covid at large gatherings.