Pictures: Iraqis Marching toward Karbala for Arbaeen
01:48 PM | 2021-09-18 269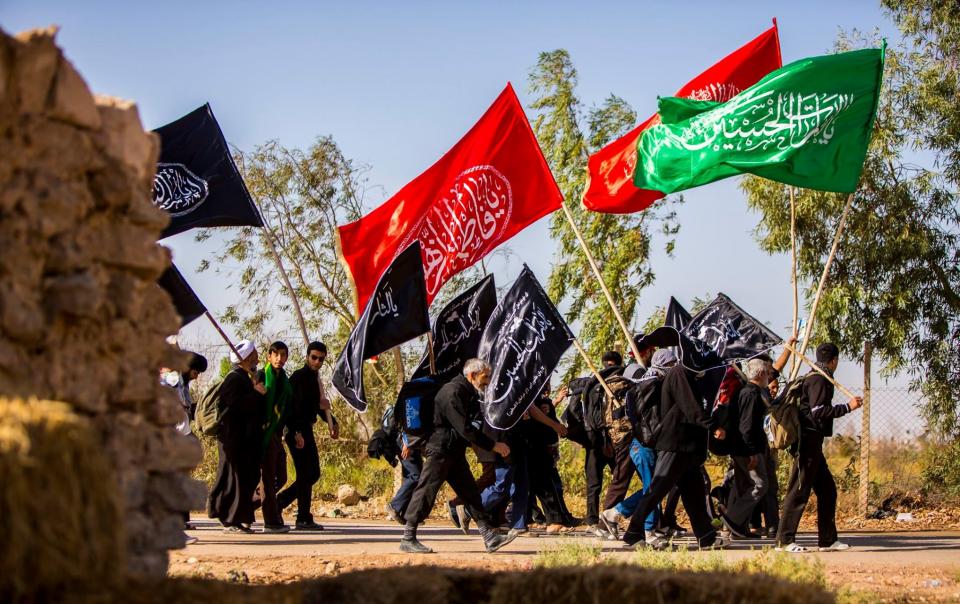 Shia Muslims from different parts of Iraq have started marching toward the holy city of Karbala ahead of Arbaeen.
According to Iqna.ir, they have taken different routes to reach the holy city to mourn the martyrdom of Imam Hussein (AS).
Arbaeen, which is one of the largest religious gatherings in the world, comes 40 days after Ashura, the martyrdom anniversary of the third Shia Imam, Imam Hussein (AS).
Each year, a huge crowd of Shias flocks to the Iraqi city of Karbala, where the holy shrine of Imam Hussein (AS) is located, to perform mourning rites.
Due to the COVID-19 outbreak, Baghdad decided to bar all foreign pilgrims from visiting Iraq for last year's Arbaeen.
This year, it has allowed the participation of a limited number of foreign pilgrims in the religious event.
Arbaeen falls on September 27 this year.