Arbaeen: a pilgrimage of tolerance and togetherness -Part I-
12:12 PM | 2022-02-10 369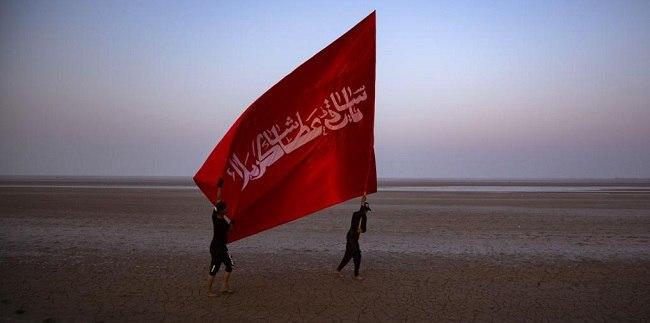 By: Zaid Al-Aseel
The annual pilgrimage of Arbaeen is one of the most significant events in the Shiite religious calendar when millions of Shiites from Iraq and around the world come together to travel on foot to the holy city of Karbala.
Arbaeen moves not only Shiites but also members of Iraq's other religious communities to action, such as Christian Samir Mate, a 34-year-old Christian resident of Babylon (Babil) Governorate.
"Every year I take part in the Arbaeen procession along with my Muslim brothers, offering them help and the services they need," Mate told Amwaj. Media, "I also prepare food and distribute it in the name of Imam Al-Hussein and after the end of the observances [of the Arbaeen rituals], I offer to take the pilgrims home for free."
The holy tradition of Arbaeen ("The 40th") emerged in Year 61 in the Hijri calendar (680 CE), 40 days after the killing of Hussein ibn Ali, a grandson of Prophet Muhammad. Hussein and his supporters were slain in battle in modern-day Karbala against forces sent by the Damascus-based ruler at the time. The massacre of Hussein and his heavily outnumbered followers took place on the 10th day of the Islamic lunar month of Muharram, which is why the occasion is referred to as Ashura (meaning "The 10th").
Hussein entrusted his message of tolerance and acceptance of others to the mothers, wives, and daughters of his slain companions. Captured by the army of the caliph, these women were forced to walk to Damascus in their grief. Yet they survived to spread the news of the Battle of Karbala and the prophet's grandson.
In remembrance of Hussein and the suffering of his women supporters, Shiite Muslims walk long distances on foot to Karbala to pay their respects at Hussein's shrine and that of his half-brother and companion, Al-Abbas, to mark the anniversary of the fortieth day after their killing.
Yet for many Iraqi Christians such as Mate, Hussein ibn Ali is not a figure who is exclusive to any one particular religious sect but rather an inspiring symbol for humanity as a whole. Mate told Amwaj. Media that he enjoys the reactions of the pilgrims when they learn that he is Christian and offer him their thanks and respect. To reiterate, he is one of many non-Shiites who take part in the Arbaeen processions and offer help and services to pilgrims.